By Sarah Flenniken, Dominion's Fourth Grade Teacher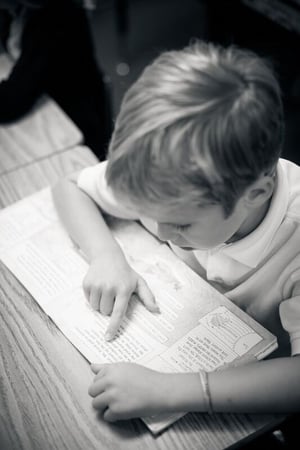 Reading between the ages of 8-11 can be a magical time. I was around this age when I first remember getting lost in a book for hours at a time. It's a sweet spot-- most children in this age range have at least a year or two of independent reading practice under their belts, which means they are confident in their reading abilities.
So, they can begin to taste the joys of reading for pleasure.
Typically, they have a lot more time to read than most adults-- and fortunately, some of the best children's literature falls right at their reading level!
The following is a list of some of my own personal favorites from when I was 10, including several that I've read aloud and enjoyed with my fourth grade students.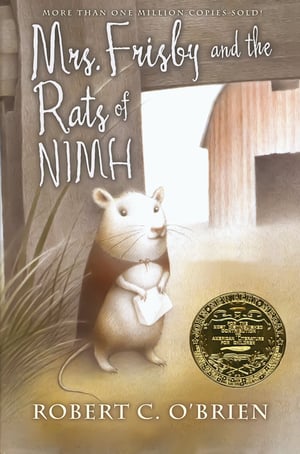 1. Mrs. Frisby and the Rats of NIHM by Robert C. O'Brien
Adventure! Mystery! A bunch of rats!
2. The Princess Academy by Shannon Hale
A brave girl saves her village and her friends from bandits.
3. Ballet Shoes and Theater Shoes by Noel Streatfield
Two stories about children becoming famous dancers and actors.
4. Charlie and the Chocolate Factory by Roald Dahl
Hilarious story about a giant contest to win a whole candy factory!
5. Five Children and It by Edith Nesbit
Some children find a mysterious… it?!
6. Half Magic by Edward Eager
What if you had magic powers…but they only worked halfway?
7. Henry Huggins by Beverly Cleary
A funny story about a funny boy with a funny name.
8. Magic by the Lake by Elizabeth Enright
Do you need to know anything else?! The title says it all!
9. The Railway Children by Edith Nesbit
Some brothers and sisters live near train tracks for a summer!
10. Ramona the Pest by Beverly Cleary
A sweet story… about an annoying little sister.
Here is a BONUS recommendation for children who enjoy fantasy:
11. Here, There Be Dragons by James A. Owen
If you like adventures, make believe, Narnia, or dragons, this is for you.
If you like to read series of books:
Time Quartet by Madeline L'Engle (fantasy, adventure!)
The Redwall series by Brian Jacques (talking animals who fight evil and eat delicious food)
Betsy-Tacy-Tib books by Maud Hart Lovelace (three best friends growing up in the 1900s)
What other books are your ten year olds reading?