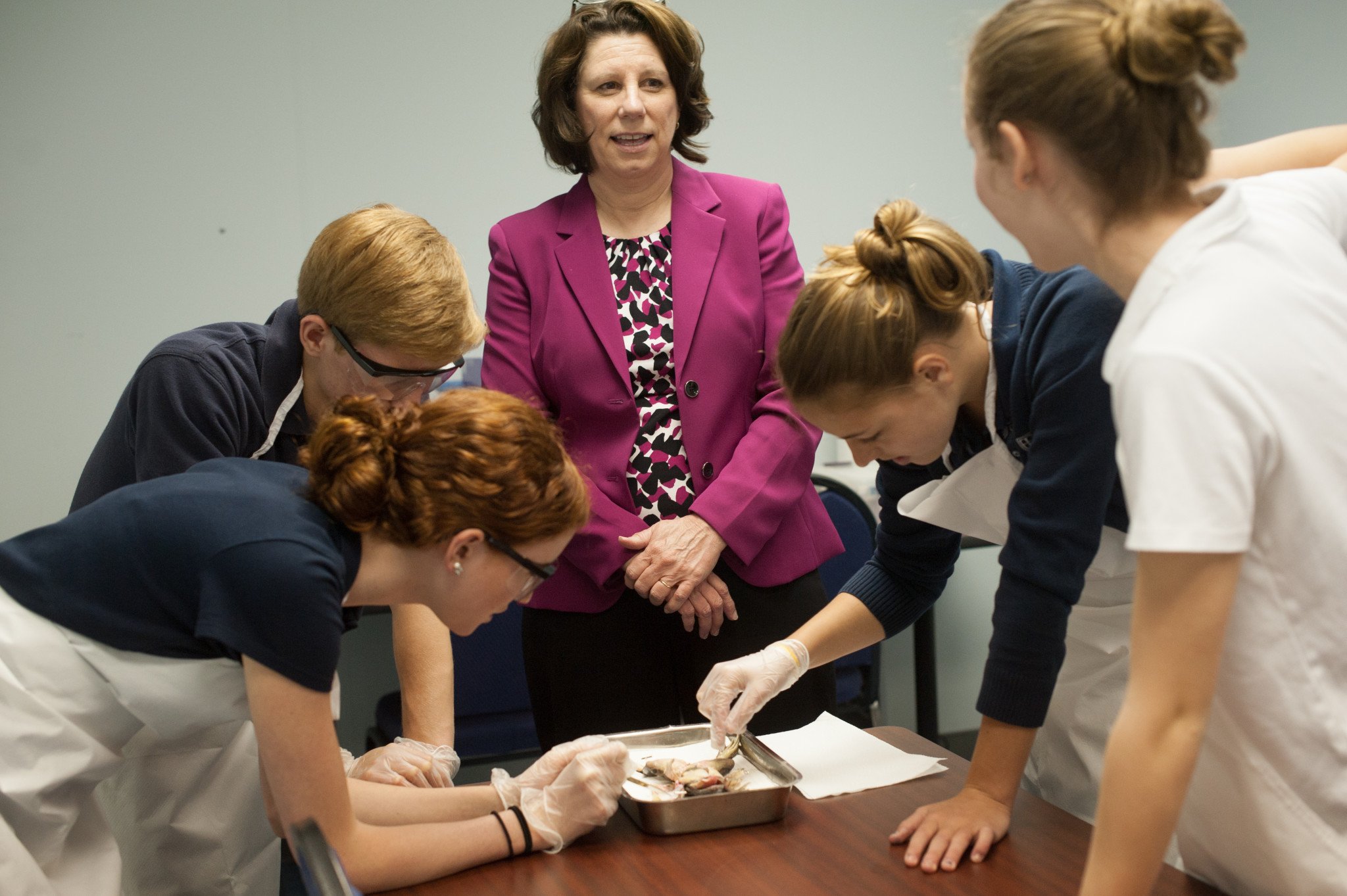 Rigorous.
Dominion promotes an environment of high expectations. Each student is supported in the pursuit of his or her fullest God-given potential. Our school strives to equip students with the tools of learning in order that they might be well-prepared to think critically, collaborate with others, and lead the next generation.
College Preparatory.
Dominion students are college bound, and our program prepares students for admission and success in their colleges of choice.
Classical.
Dominion employs the time-tested methods and materials that have produced well-rounded, well-educated generations for thousands of years, including the likes of Thomas Jefferson, Benjamin Franklin, Thomas Edison, and more. Prior to the last 100 years in American education, there were at least three dominant forms of education: basic literacy education, vocational training, and leadership education. The latter form largely focused upon "the making of a man" rather than upon his training, and it is an educational form that has largely been lost today. Dominion sets out to recover this lost form of education, believing it provides an answer to the leadership crisis our nation faces today. As a facet of providing an education rich in the liberal arts, Dominion students rely heavily upon primary source documents ("real books"). Students must sift first-hand ideas, and the school's emphasis upon grammar, logic, and rhetoric provides the necessary framework and content to consider such works seriously. The study of grammar, logic, and rhetoric culminates in the writing and oral defense of a twenty- to thirty-page senior thesis before a panel of faculty members and community business leaders. Learn more about the classical model by clicking the links at left, including the lower, middle, and upper school program descriptions.
Christian.
Dominion School affirms the confessional understanding of the Christian faith as reflected by the theology that emerged from the Reformation. All subjects, from math to science and humanities, are taught through the lens of a biblical worldview. Believing that Christians must act as salt and light in a world that is desperately lost, Dominion's faculty members strive to cultivate a training ground for intellectual Christians who will shape culture for Christ.