FUNDING A DOMINION EDUCATION
Concerned about funding a high-quality classical Christian education for your children? Dominion offers a robust sliding-scale financial aid program. Need-based financial aid is available to all families who cannot comfortably afford full tuition at Dominion. Much like college financial aid, our program is based on a sliding scale that includes a broad range of income levels. Depending upon financial circumstances, typical tuition rates for students enrolled during the 2021-2022 school year are as follows. Please contact our admissions department for more information at admissions@dominionschool.com.
Grades K-6, $14,250.
Grades 7-8, $15,950
Grades 9-12, $16,900
International Students, Grades 9-12, $19,900
Note: Available tuition assistance funds have been fully exhausted for grades K-8 in Oakton and Reston. Funding for the 2021-2022 school year is still available for the Potomac Falls campus and for grades 9-12 in Reston. Please contact us at admissions@dominionschool if you have questions.
MULTIPLE CHILDREN?
While Dominion does not offer a multi-child discount, we do offer need-based tuition assistance that, among other things, takes into consideration the size of your family, the number of children in private school, and the number of children in college. We encourage all families with multiple children to apply for assistance in order to help us provide a financial award that will help you comfortably afford our program.
529 TAX-FREE PRIVATE EDUCATION PAYMENTS
In many cases, the federal government allows for up to $10,000 in tax-free payments from 529 plans for expenses for private K-12 education. We recommend checking with your financial advisor for more information.
APPLYING FOR FINANCIAL AID/VARIABLE TUITION
Dominion employs FACTS, one of the largest providers of financial aid management in private education, to provide a secure, confidential online application process. You may start or access your FACTS account and application HERE.
ADDITIONAL ANNUAL ACTIVITY FEE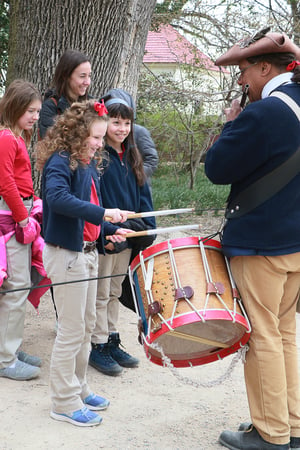 Dominion charges an annual student activity fee in lieu of asking for funds throughout the year to cover classroom needs, field trips, overnight trips, and other expenses. Paid annually or monthly, the fee covers all of the core expenses you will be expected to pay while your child is enrolled in Dominion with two exceptions: optional activities or offerings (school lunches, electives, pizza lunch, etc.) and the junior/senior class trip to Europe. Otherwise, you may expect that all of your expenses will be covered by tuition and fees. For 2021-2022, the fees are as follows:
| | |
| --- | --- |
| K - 6th | $200.00 |
| 7th – 8th | $610.00 |
| Grades 9-12 (exception: year of international trip is less, but the trip is not included) | $700.00 |
| International | $700.00 |
ADDITIONAL TUITION INSURANCE
3.0% of full annual tuition • Due May 1, 2021 • Mandatory unless tuition is paid in full by this date.
| | |
| --- | --- |
| Grades K-6 | $427.50 |
| Grades 7-8 | $478.50 |
| Grades 9-12 | $507.00 |
Important: If a family pays annually and elects not to participate in the tuition insurance plan, the family will remain obligated to full-year fees and tuition in case of withdrawal or dismissal from Dominion Christian School.
ADDITIONAL ONE-TIME LEGACY FEE
Dominion relies upon private revenues not only for operation, but also for future growth, expansion, and improvement of our programs, facilities, and student offerings. Tuition and our annual fund gifts cover today's expenses. We also charge a one-time fee to all new families at Dominion that helps us create a stronger Dominion for tomorrow. The cost is $950 and is billable in May, semi-annually, or monthly, depending upon a family's chosen payment plan.
NON- REFUNDABLE DEPOSIT: $500.00 (per student)
The deposit is credited towards tuition and is charged 10 days after enrolling with FACTS. If you have more than two children and are unable to afford a single deposit payment, please contact our Admissions Director at admissions@dominionschool.com.