Visual Arts
Genesis 1:1 says, "In the beginning God created…" God is the Master Artist with infinite creativity. Picture for a moment the minute patterns found under a microscope, the colorful world of the ocean or the expansive view from a mountain top. The Lord our God has provided endless inspiration. Our hope is that

our students grow a heightened awareness of the beauty around them and be excited to express it in artistic forms.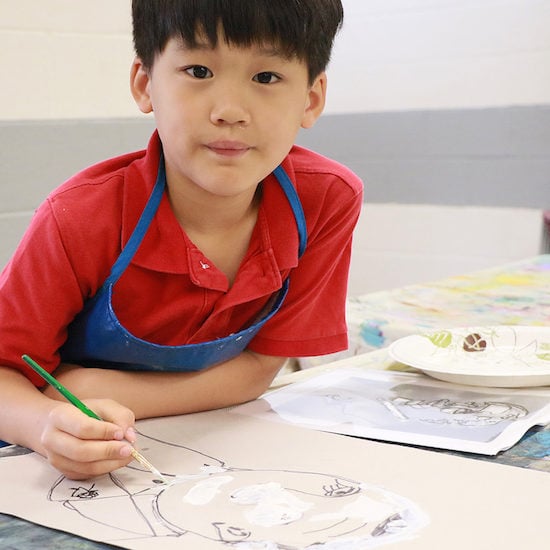 Lower School
Kindergarten through third grade projects emphasize the "Elements of Art": line, shape, form, space, color, texture, and value. Fourth through sixth grade projects utilize the "Principles of Design": emphasis, contrast, pattern, balance, rhythm, movement, and unity. At the lower school, many of the projects complement lessons in the classroom. In first grade, students create portraits of the inventors studied in history; in second grade, they create an Egyptian sarcophagus, and in fifth grade, they make a medieval illuminated manuscript.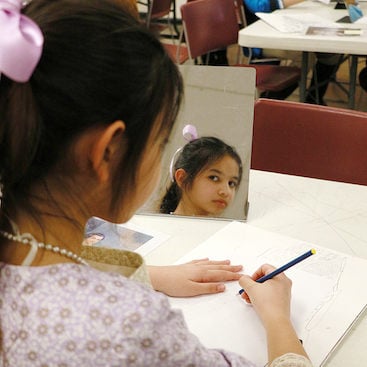 Middle School
To continue with an overview of our program, grades 7th and 8th is designed so that students will experiment with a variety of medium to create art, developing their skills in drawing, painting, printmaking, and sculpting. The elements of art (line, shape, form, space, color, value and texture) will be reinforced through projects in both 2-dimensional and 3-dimensional work. Students will also learn to apply the principles of design (balance, contrast, emphasis, movement, pattern, rhythm, and unity) in their art-making practices. In addition, students will experience the critique process by observing and discussing each other's work and the work of artists through history.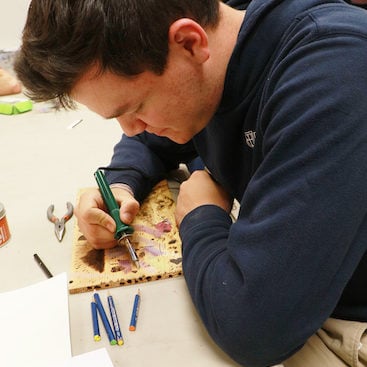 Upper School
All of this foundation leads to our upper school art class. Grades 10th through 12th is designed as a creative environment for artistic discovery. The student has the opportunity to experience the process of a working artist. This is an independent study class where each student begins with the inception of an idea, working out art problems as they occur and leading to a finished piece of artwork which is then critiqued as a class. Finally, and most importantly, students will be pointed to God as the Master Artist, our infinite source of inspiration.