Music
Aristotle once stated, "Music has the power of producing a certain effect on the moral character of the soul, and if it has the power to do this, it is clear that the young must be directed to music and educated in it." As our classroom curriculum "begins with the end in mind," so does our music program. We begin with music fundamentals in the lower school first developing a musical ear and being able to identify musical elements in major classical compositions and works.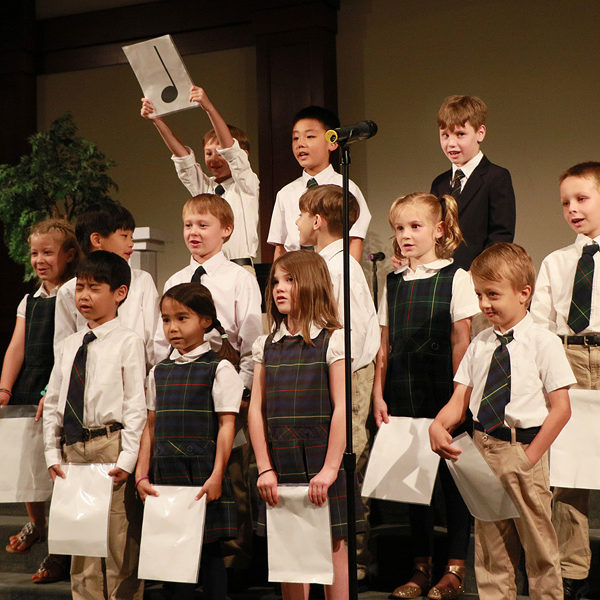 Lower School
Kindergarten – 2nd grade concentrate on rhythm studies, note values, musical notation, pitch, and learning the musical staff. In 3rd & 4th grades students further develop their music theory and continual ear training by applying what they've learned to various instruments such as handbells, recorders, and xylophone bells. In 5th & 6th grade, we transition to chorale, where music theory continues with key signatures, ear training, and solfege. Students are also introduced to two, three, and four part harmonies in preparation for chorale groups in the middle and upper schools.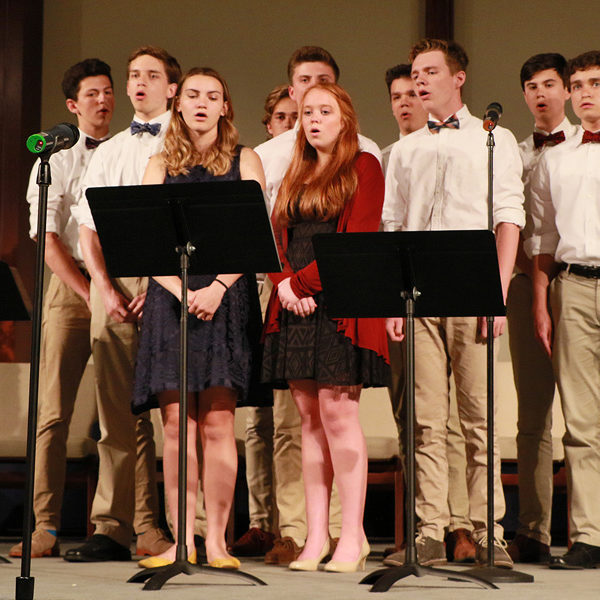 Middle & Upper School
Students in 7th and 8th grade continue in Chorale building on the music fundamentals they have previously learned. During these years, we focus primarily on proper singing posture, breathing exercises and techniques, proper use of the diaphragm for vocal projection, and diction. Our repertoire is mostly composed of sacred, classical, and Latin selections, although we occasionally do some "fun" or lighter selections too. In 9th and 10th grades, students have the option of choosing Classical Guitar or to continue in Chorale. Classical Guitar provides them the opportunity for a solid foundation to master chord structures and sequences. Upper School Chorale continues with various sacred, classical, and Latin pieces that range in difficulty from Bach chorales to 4-part choral music.