Parenting in the Digital Age
Watch our on-demand webcast
Is online activity taking over your home?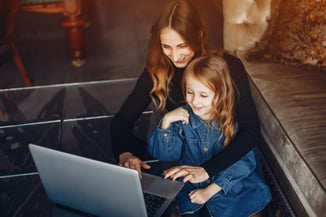 Many of us can recall summer days spent playing games outside with friends, riding bikes, playing hopscotch, or making forts in the woods.
These days, digital devices have invaded and occupied our lives. Phones and tablets of every size travel with us everywhere. Computer screens and TV screens flicker in nearly every room we enter.
It's time to put technology in its place.
During the webcast, you'll learn:
How to establish technology boundaries in your home
Tips about how to keep kids safe online
How your child's brain development is affected by screen time
Age appropriate technology rules for your children
Activities that will spark intellectualism in your family life